1inch Monthly Digest: September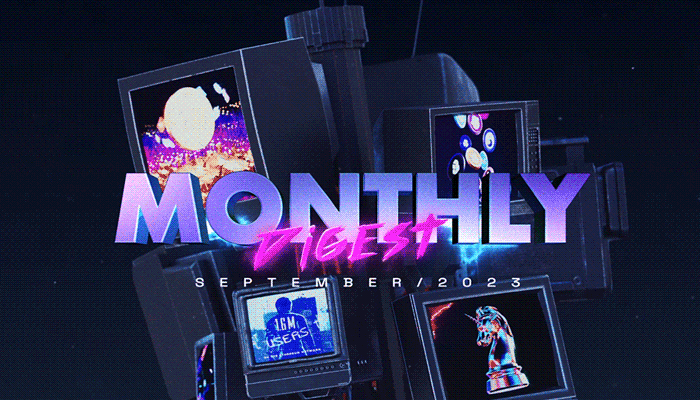 The 1inch Network is happy to present you the September digest of major news and updates.
Updates, news and integrations
As 1inch continues to collaborate with the most promising projects in the DeFi space, the 1inch Swap API was integrated into the Trust Wallet Browser Extension.
To celebrate the integration, 1inch and Trust Wallet launched a swap competition, Need for Swap, which runs from September 21, 4pm (UTC) to October 4, 4pm (UTC).
Participate in the swap competition to get a chance of winning a share of the 25,000 USDC prize fund! Check out this blog post for participation details and conditions.
In September, the 1inch Wallet's versions for both iOS and Android got upgrades. Version 2.2.0 for iOS included the address book feature, a new send flow, integration with the newly launched network Base, quick actions in Wallet Picker and enhanced support for NFT domains. The main highlight of version 1.16 for Android was the portfolio feature, which enabled users to track investment performance and control their portfolios directly in the 1inch Wallet.
Meanwhile, the 1inch Developer Portal keeps gaining popularity. In just two months, it saw over 1.5 billion API requests. The most recent addition to the portal was the 1inch Fusion API, a solution for creating and submitting swap orders using 1inch's Fusion mode.
In addition, September saw several notable integrations with projects including FoxWallet, Carbon DeFi, iMe Smart Platform, Aerodrome and DeFi Saver.
Events
On September 5, 1inch CFO Chaeho Shin participated in Klaytn Square Lounge in Seoul, delivering the keynote address "How to achieve mass adoption in DeFi: Current trends and limitations."
On September 14, our co-founder Sergej Kunz joined Token2049 in Singapore where he gave the keynote speech "1inch Fusion: A new standard for decentralized finance" and took part in a panel at ClayStack's "Canapes and LSD Convo" meetup.
Later last month, the 1inch landed at ETHGlobal in New York. Our backend lead Nick Kozlov held the workshop "Building dApps with the 1inch Developer Portal." 1inch also hosted a hackathon with $20K in bounties and organized the afterparty "A Night of DeFi Enchantment."
Key stats
Ethereum: $290.5B in volume, 13M swaps, 2.25M users
BNB Chain: $35.7M in volume, 19M swaps, 3.9M users
Polygon: $20.8B in volume, 17M swaps, 2.3M users
Optimism: $3.8B in volume, 1.7M swaps, 414.6K users
Avalanche: $4.9B in volume, 1.8M swaps, 449.6K users
Fantom: $1.1B in volume, 1.1M swaps, 112K users
Arbitrum: $10.2B in volume, 4.7M swaps, 903.9K users
Gnosis: $300M in volume, 1.8M swaps, 55.8K users
1inch Fusion: $11.5B in volume, 1.4M swaps, 467.4K users
Stay tuned for more exciting news and announcements from the 1inch Network!
Copy done!
Recent posts
Copy done!