Swap tokens on 1inch with 0 fee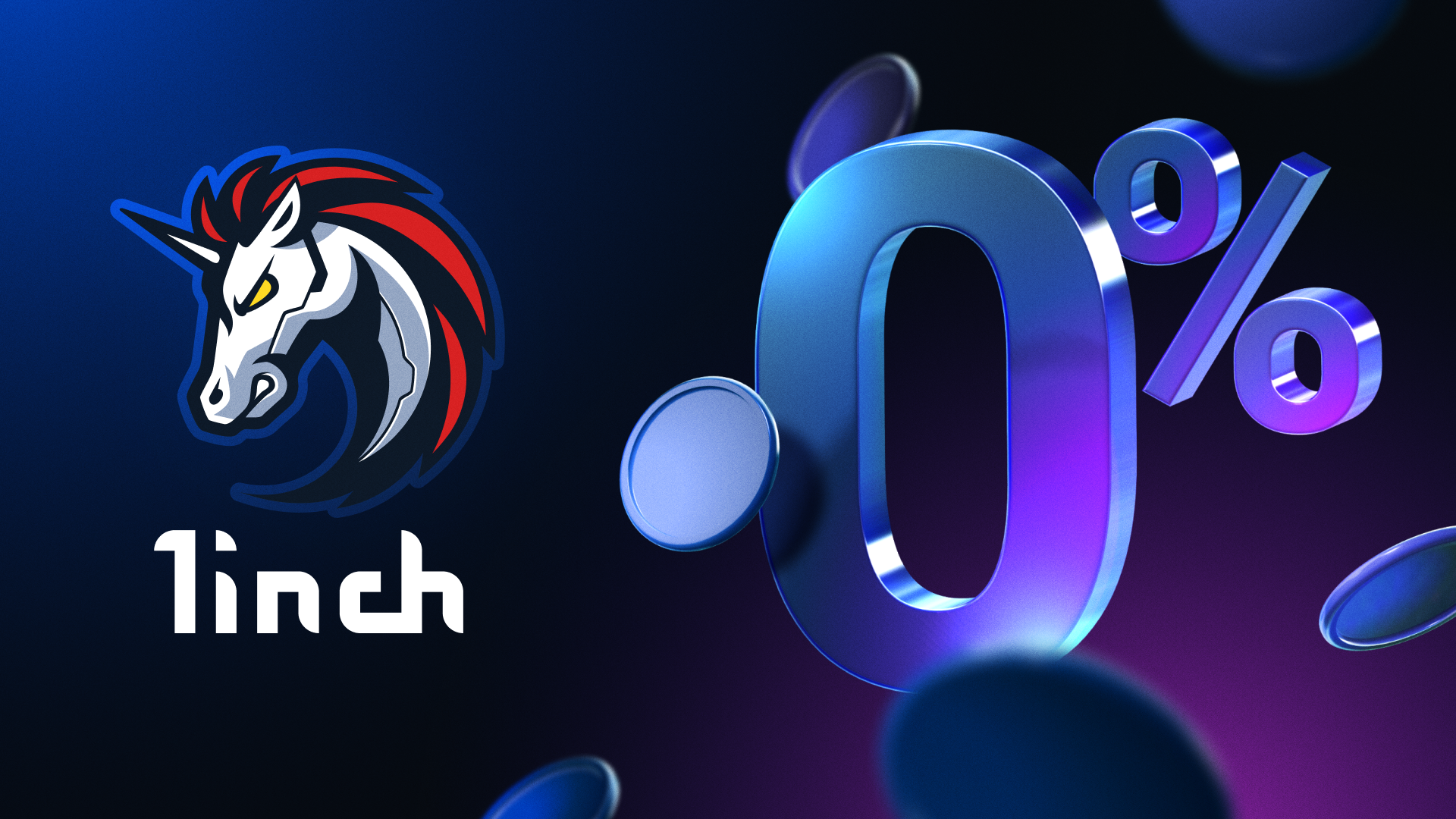 In contrast to some projects' moves to introduce fees for swapping tokens, 1inch has been sticking to its no-swap-fee policy.
When it comes to swap tokens, some established platforms with large user bases have long been charging swap fees that could be as high as 0.875%. Most recently, some other platforms have also joined this trend, introducing or announcing plans to introduce extra swap fees.
If, for instance, a user makes a swap and has to pay a 0.875% swap fee, they will lose $8.75 on a $1,000 trade.
By extracting value from users on a relatively small market, projects are restricting their own potential for growth.
Meanwhile, as a leading DeFi platform for crypto assets, 1inch has been holding on to its no-swap-fee policy since the project's launch.
This means that 1inch doesn't impose on users any fees for making swaps in the 1inch dApp.
We at 1inch always work hard on making sure that users are getting the best rates for crypto swaps and an extra fee could make our rates less favorable and less competitive.
With 1inch, users can always be sure that they swap coins in a simple, user-friendly interface, paying no on-top fees.
"1inch's mission is not about short-term wins," says Sergej Kunz, 1inch co-founder. "Our mission is fostering growth of the Web3 market, building cutting-edge tech and onboard the widest possible audience to transparent, efficient, secure and user-friendly decentralized tools."
"We empower users to get the most of the Web3 space, without having to risk their assets," Sergej adds.
Stay tuned to learn more about 1inch tech!
Copy done!
Recent posts
Copy done!