New APIs added to the 1inch Developer Portal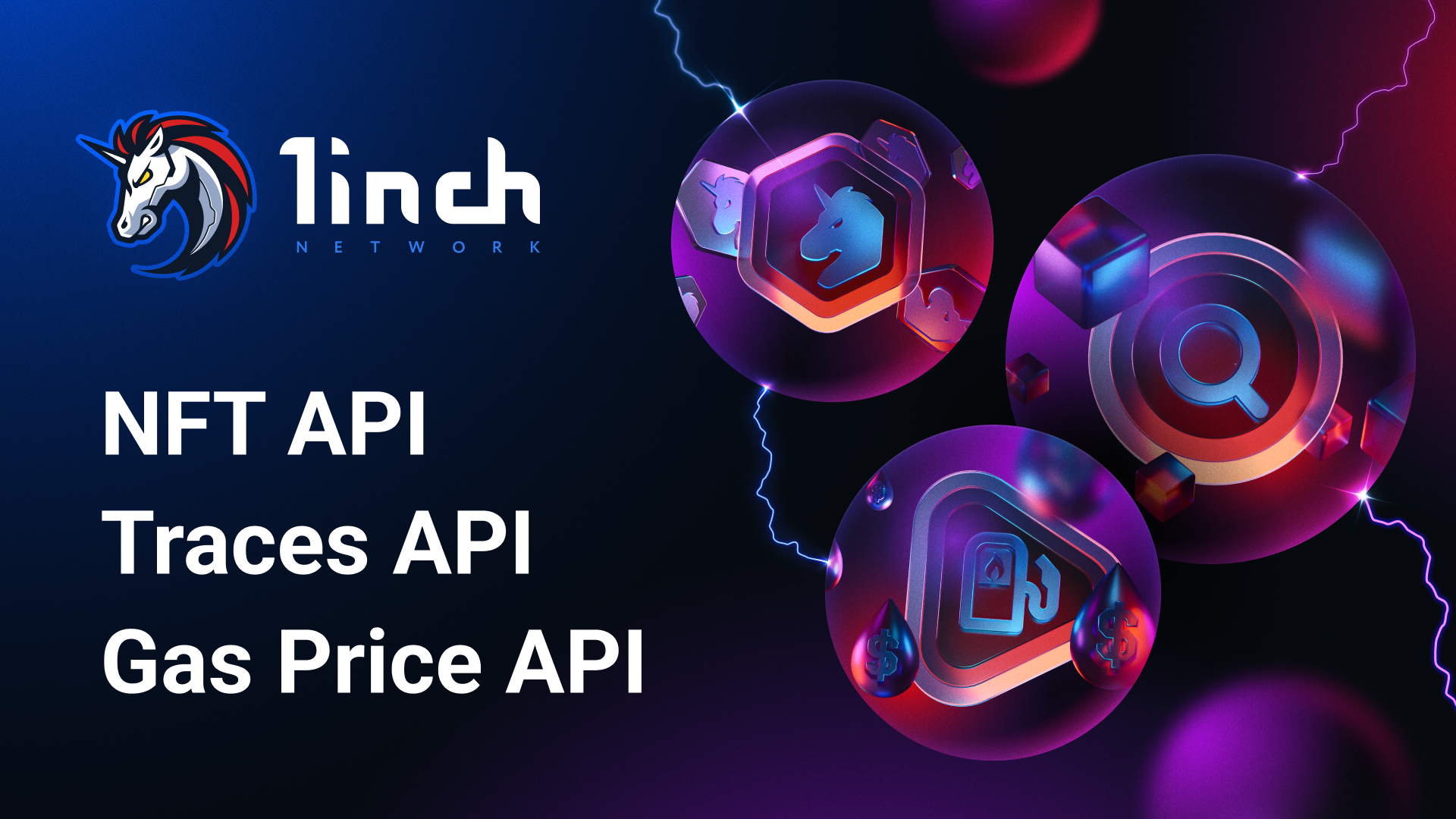 Now, developers can use the advantages of the 1inch Traces API, 1inch NFT API and 1inch Gas Price API.
The 1inch Labs is thrilled to announce that three more APIs have been added to the 1inch Developer Portal, offering software builders access to yet more cutting-edge Web3 tools.
1inch Traces API
This API facilitates fast and efficient extraction of traces and events - extensive logs of smart contract transaction data on EVM-compatible blockchains. Traces are vital for building blockchain analytics and historical data. The most common use cases for the 1inch Traces API are transaction history, balance information, push notifications and airdrops.
The 1inch Traces API offers high speed, low latency, full and well-organized data and access to traces from just about any blockchain supported by 1inch.
Thanks to the 1inch Traces API, developers will be able to extract high-quality blockchain data, which, in turn, will translate into better user experience, driving mass adoption of DeFi products.
1inch Gas Price API
When making a swap transaction, a user has several gas options - from the cheapest and slowest (with a risk that the transaction could be stuck or reverted) to the most expensive and fastest. The Gas Price API provides users with the most accurate and up-to-date gas cost estimates, based on up-to-date data on Ethereum gas price. Thanks to those estimates, users will be able to select the most suitable gas option to make sure that they don't overpay, on the one hand, and their transaction isn't stuck or reverted, on the other hand.
NFT API
This API provides data on all NFTs held in a specific blockchain address. Thanks to the 1inch NFT API, it is possible to obtain a full list of NFTs a user has on the OpenSea, Rarible and POAP market places, with NFT images also displayed, where applicable. One use case for this API would be a wallet displaying NFTs held by the user.
Stay tuned to learn more about 1inch's tech!
Copy done!