Enhanced user experience: the address book feature in the 1inch Wallet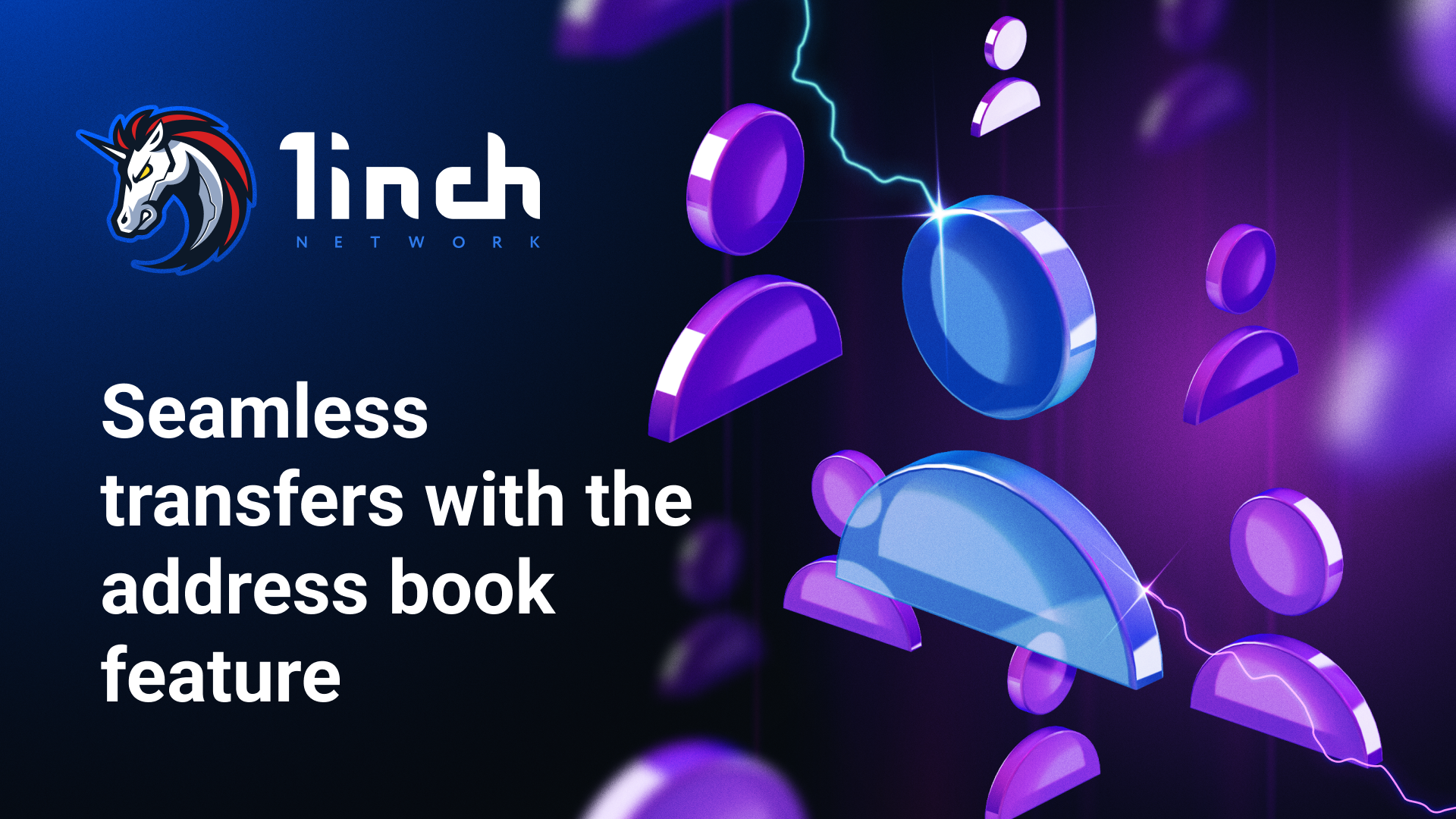 With the address book feature, the 1inch Wallet's iOS and Android users can take advantage of safer and easier crypto transfers.
The 1inch Network continues its commitment to offering users a seamless and secure DeFi experience. Following its rollout on iOS, the address book feature is now also available to 1inch Wallet users on Android.
How does the address book work?
The address book is a list of public addresses with contact names. Whenever users want to transfer assets to addresses they previously interacted with, they no longer need to check their transaction history to copy and paste wallet addresses. Instead, they can use saved contacts from past transactions or other addresses added to the address book.
Users can directly add contacts to their address book, as well as save addresses after submitting transactions with new ones. All contacts are sorted alphabetically, displaying both the contact's name and address. The 'Recents' section displays addresses to which users have lately transferred assets, sorted from the newest to the oldest transactions.
Advantages of using the address book
Speed. Users can bypass the hassle of manually searching or copying and pasting addresses.
Security. The address book feature minimizes errors, ensuring that users send assets to the intended recipient. It also acts as a shield against clipboard-based attacks, a tactic where a scammer's address might replace a user's copied address, resulting in funds being sent to the scammer. Such security threats are eliminated since users only choose from saved and trusted addresses.
How to send tokens to an address in the address book?
Select the asset for transfer. In the 'To' field, options include inputting a domain name, pasting an address or picking a contact from your address book.
How to save and manage contacts?
Add via the Settings menu. Navigate to the 'Address book' in the Settings menu. Once inside the 'Address Book', select 'Create new contact'.
Post-transaction. After submitting a transaction, you'll see an option for saving the recipient's address.
Add to Favorites. You can either use the long-press option on the saved contact or click the three dots to the right of it. This will open a menu where you can add a contact to Favorites. If a contact has multiple addresses, they will be displayed separately.
Seamlessly manage your contacts and make crypto transfers with the address book feature by installing the 1inch Wallet, available for iOS and Android.
Copy done!
Recent posts
Copy done!