1inch will support ETHGlobal Tokyo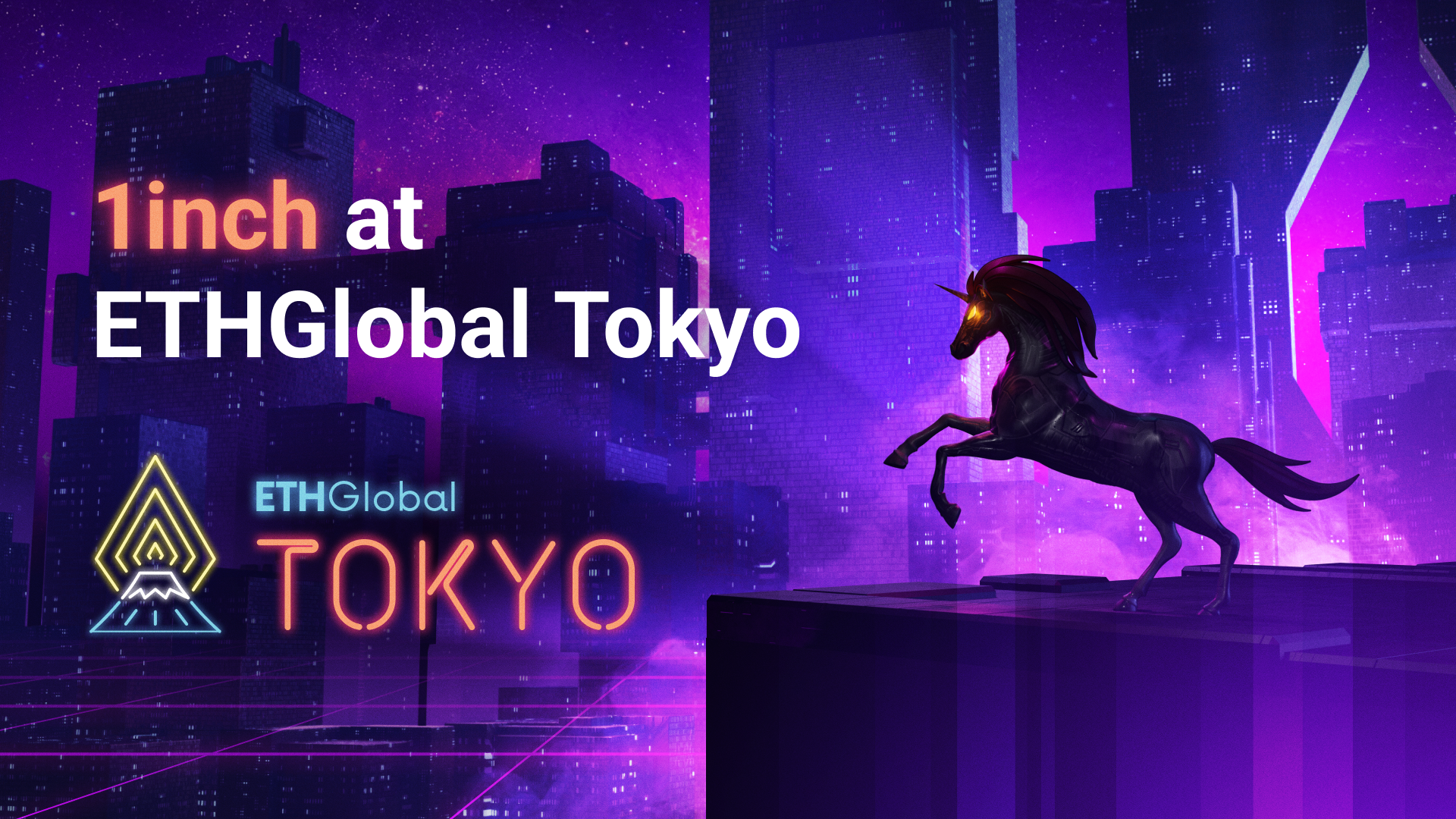 1inch will support ETHGlobal Tokyo and co-host a series of side meetups and conferences aimed at spreading innovation and driving mass adoption of crypto.
On April 13, the 1inch Network will kick off a series of events in Tokyo by supporting DAO Tokyo and delivering a keynote address. Also, Gleb Sychev, the 1inch Network's CMO, will speak at the panel "Protocol Management and Progressive Decentralization." The conference gathers top experts from all notable DAO projects to drive experience sharing between the East and West and strengthen the DAO community in Asia. For everyone willing to learn more about 1inch products, the 1inch booth will be available at Kanda Myojin Shrine.
Subsequently, 1inch will join ETHGlobal Tokyo, one of the largest crypto events in Asia, hosted by the Ethereum community from April 14 to 16. The organizers promise that a hackathon, summits and side events, will set the tone for the rest of the year. Countless submissions have been received from enthusiastic Web3 developers to participate in a weekend of coding and tech advances. Participants will compete for $375,000 in prizes from hackathon sponsors, including 1inch. Check here for 1inch's challenges and your chances of earning a total of $20,000 in prizes.
Hackathon attendees will have a chance to discover Fusion mode insights at a workshop by Nick Kozlov, 1inch's backend lead, called "The future of DeFi is here: introducing 1inch Fusion and how to work with it." Also, to know more about 1inch and to pick up some merch, you can visit the 1inch booth at Toranomon Hills Forum.
On April 14, 1inch co-hosts the Beyond 4337 meetup, where mind leaders from 1inch, Safe, MetaMask and Pimlico, along with EF and ERC-4337 spec authors, will discuss account abstraction, wallets and other subjects.
Another significant DeFi gathering, the Web3.0 Tokyo hangout, will take place on April 16. The event, focused on exploring the potential of Web3, will host Gleb Sychev's keynote address on 1inch as a leading DeFi project, as well as various panels.
One of the legendary 1inch parties, Love.DeFi.Robots, will serve as a cherry on top of the DeFi events in Tokyo. Those who have already witnessed 1inch parties' signature mindblowing vibes, know that it is a must-go part of every large DeFi industry gathering.The party will be held at Bank30 on April 16 at 8 pm. For more details about the party, visit this page.
Enjoy Tokyo events and challenges with the 1inch Network!
Copy done!