1inch to hit Paris Blockchain Week 2023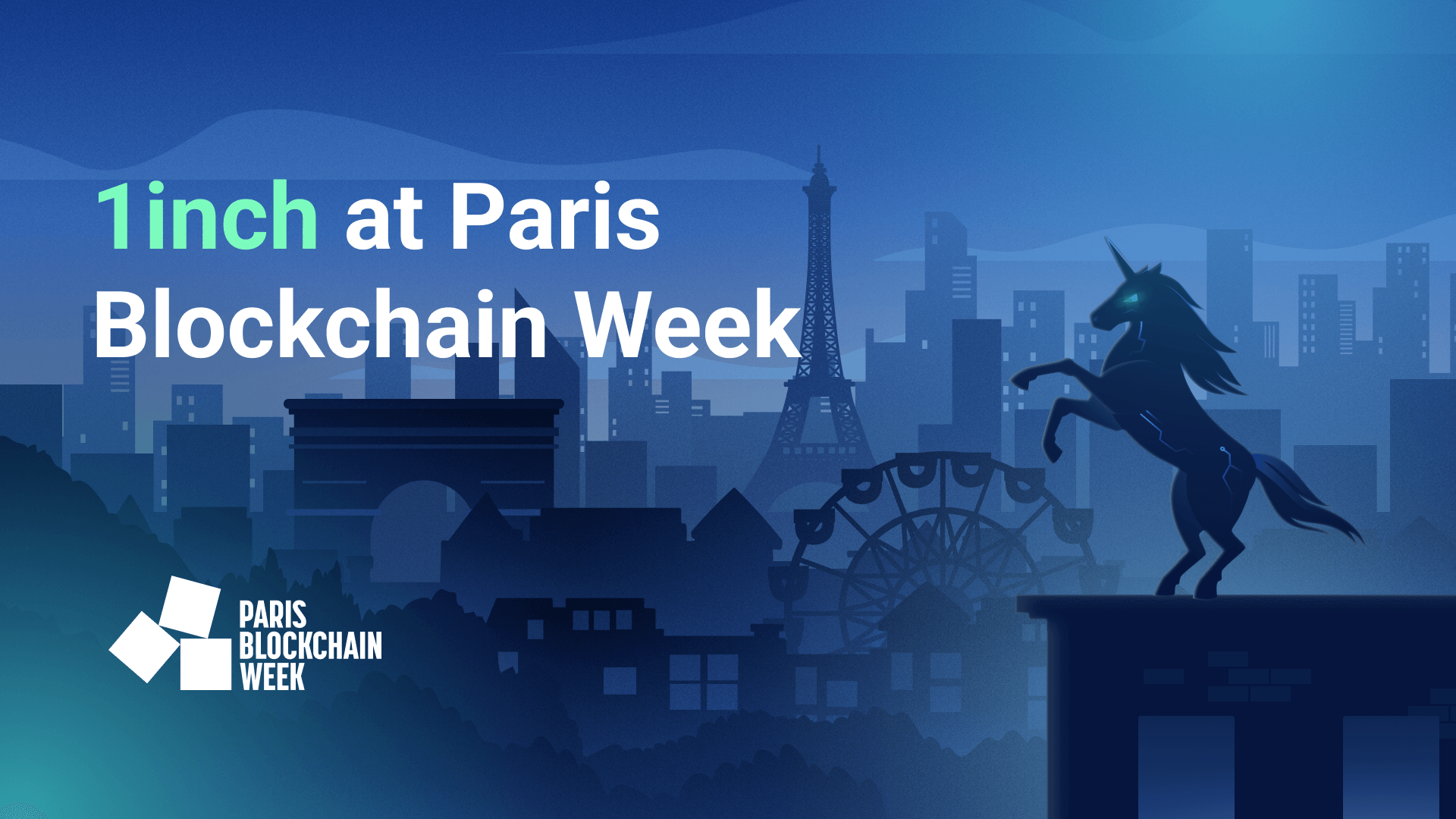 The 1inch Network will feature prominently at one of the year's main events for the blockchain space.
On March 20–24, Paris Blockchain Week 2023 will run in the French capital, bringing together thousands of people who shape the future of the blockchain/crypto industry.
The organizers claim that this year's event will be bigger and better than Paris Blockchain Week 2022, which sold out in advance. And the move to the Carrousel du Louvre in the heart of Paris' historic palace and largest museum in the world suggest that the week-long blockchain
Extravaganza is going to be big!
Certainly, 1inch will have a noticeable presence at Paris Blockchain Week.
On March 22, at 2pm, Sergej Kunz, the 1inch Network's co-founder, will give a fireside talk, Fusion of Aggregation, on the Master Stage.
Those who will visit the 1inch booth, will have a chance to learn about our products and pick up 1inch merch. There will also be some pleasant surprises! Come see us at the Startup Village, pavilion 63 — next to the Master Stage.
And, of course, no major crypto event can do without a legendary 1inch party. Those who have attended 1inch parties in the past can testify that they had an unforgettable experience. And 1inch's Paris Blockchain Week party won't disappoint you! Cirque De La Lune will be held at The Pavillons of Bercy on March 22, at 8pm.
This time, our party will be co-hosted by a number of prominent crypto projects, including UTORG and Gotbit. More details about the party are available here.
Enjoy Paris Blockchain Week 2023 with the 1inch Network!
Copy done!
Recent posts
Copy done!