1inch to attend the Australian Crypto Convention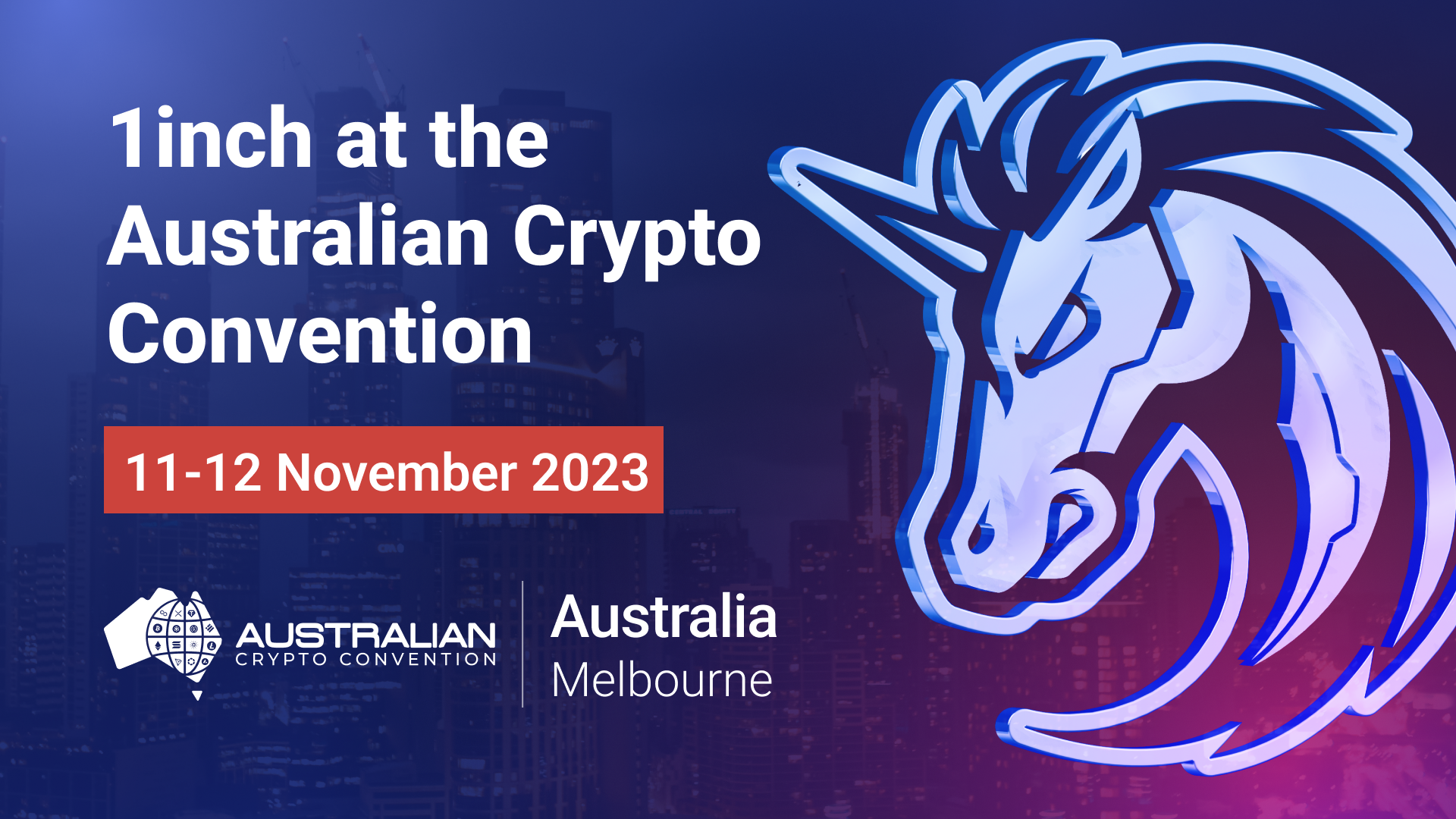 This weekend, the 1inch Network is taking part in the Australian Crypto Convention, a major crypto event that expects over 15,000 attendees.
The 1inch Network is always keen on conquering new regions and territories. Now, the time has come to set foot on the Australian continent. On November 11-12, the 1inch team will attend an event in Australia for the first time ever - the Australian Crypto Convention, scheduled to be held at the Melbourne Convention & Exhibition Center.
Already an established crypto event, this year, the Australian Crypto Convention promises to shatter records, growing fourfold to become one of the space's most prestigious global gatherings.
Stop by the 1inch booth to discuss crypto, blockchain and our plans for stepping up presence in the Asia-Pacific region.
On November 11, Sergej Kunz, 1inch co-founder, is scheduled to give a talk, "1inch Fusion: a new standard for token swaps." Come listen to his insights into how 1inch tech makes crypto swaps more efficient and user-friendly.
Meanwhile, on November 12, 1inch is hosting an afterparty, "Lock, Stock & One Swapping Unicorn." Join us to celebrate the magical world of DeFi! Enjoy quest games with Unicorn, delicious food & drinks and DJs with the most danceable tracks you've ever heard! To attend the party, register here.
Enjoy the Australian Crypto Convention with the 1inch Network!
Copy done!
Recent posts
Copy done!