1inch to attend Lisbon events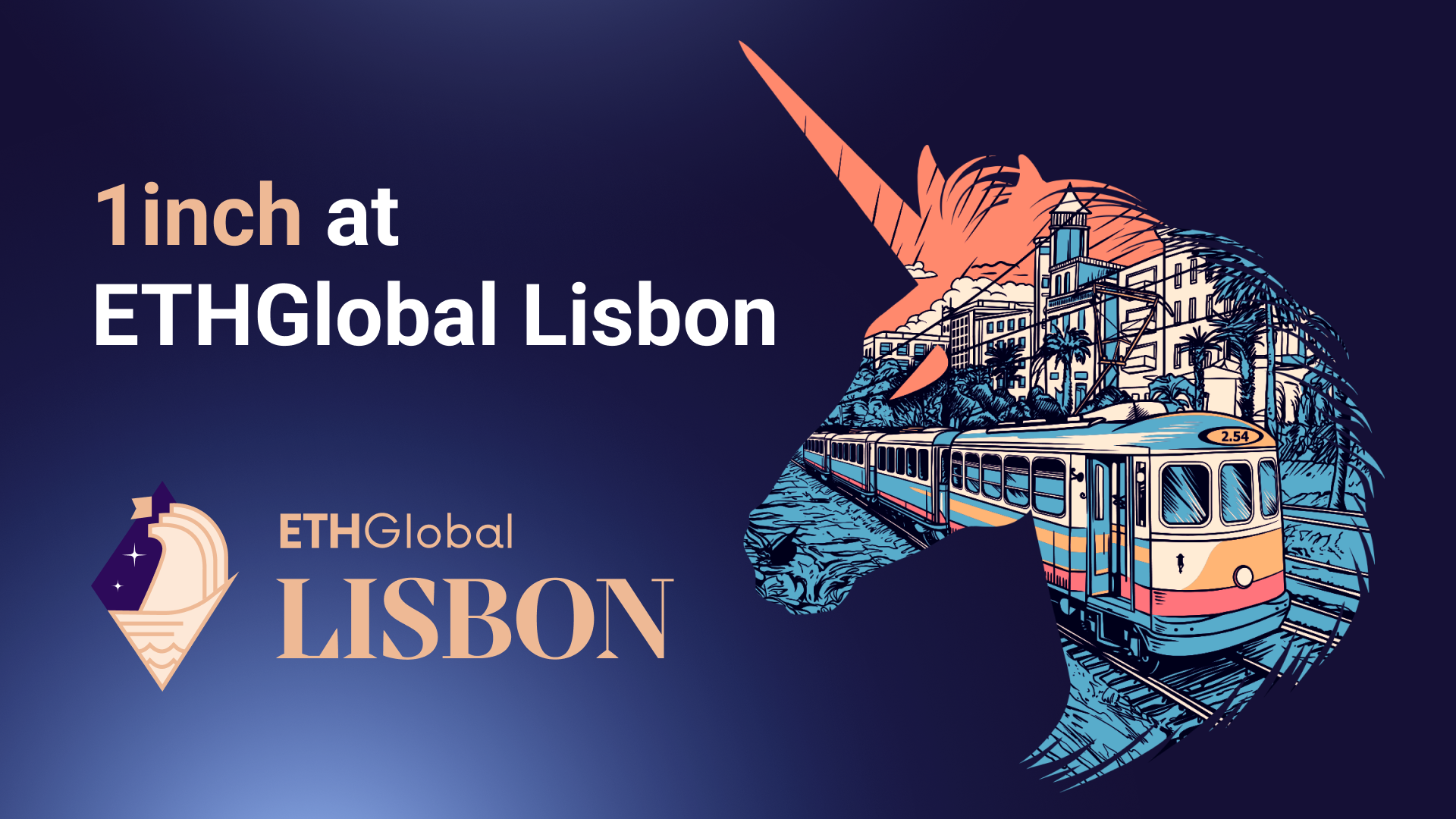 Next week, the 1inch Network's team will land in Lisbon on a mission to spread word about our products and support developers at a hackathon during ETHGlobal Lisbon.
On May 11-14, a series of crypto events will be held in Lisbon, with 1inch having a considerable presence.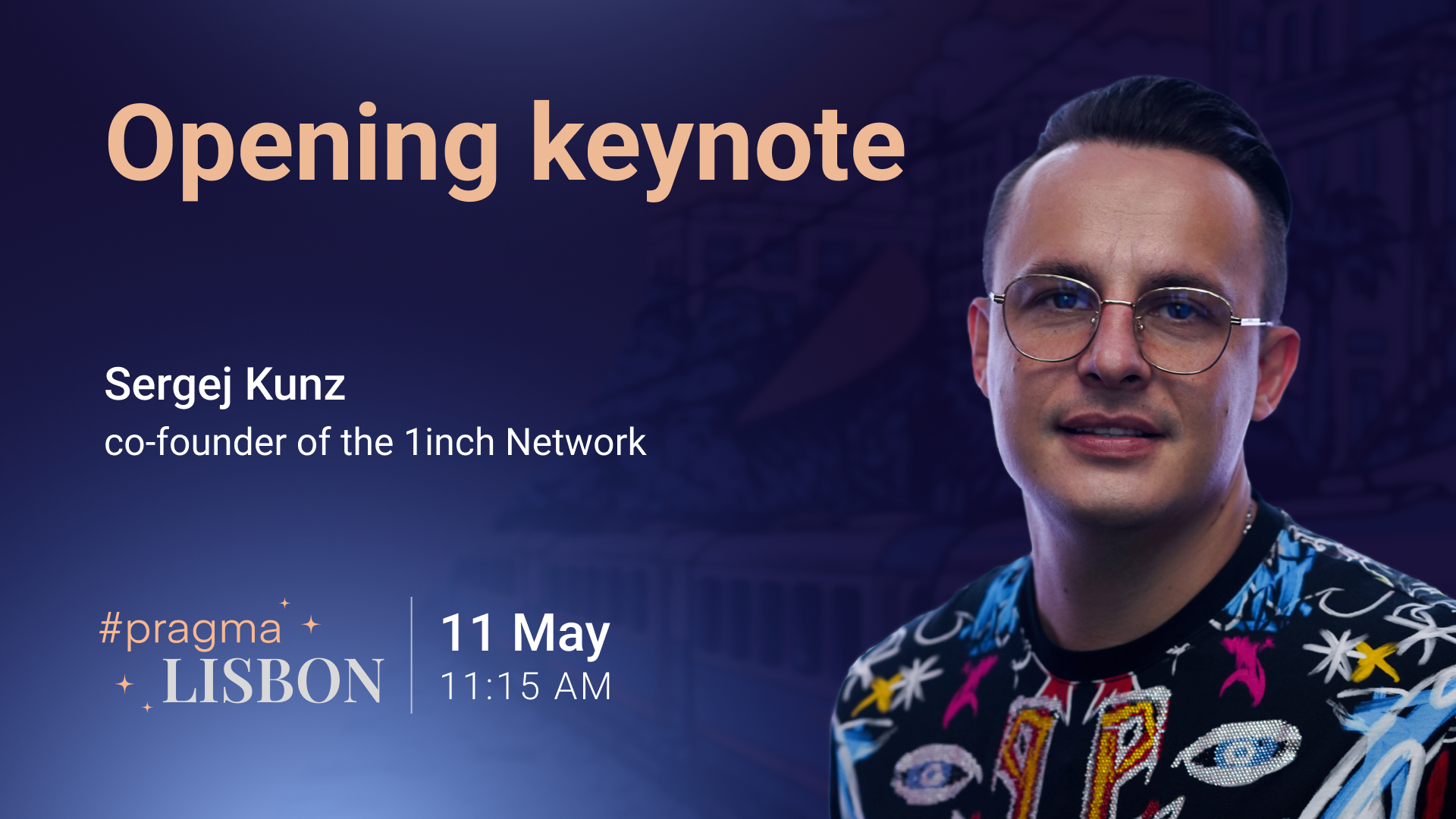 On May 11, Sergej Kunz, 1inch co-founder, will be giving an opening keynote at Pragma Lisbon.
Pragma is a one-day, single-track, in-person summit hosted by ETHGlobal.
Specifically focusing on intimacy, Pragma is a hub for high-quality discussions for builders and leaders from the Ethereum community and beyond. It will be staged at Lisbon's iconic Casa do Alentejo.
At ETHGlobal Lisbon, held on May 12-14, 1inch will be running a booth. Come meet our team and talk 1inch and DeFi!
On May 13, the Lisbon edition of Beyond 4337, an event devoted to discussing Account Abstraction, smart accounts, ERC-4337, wallets and more, is scheduled to run. 1inch is co-sponsoring the event, and Sergej Kunz will take part in the panel Smart wallets - mass adoption.
Within the framework of ETHGlobal Lisbon, the 1inch Network is sponsoring a hackathon with attractive prizes. You can learn more about the tasks and prizes here.
And, to top off the Lisbon events, 1inch will hold a new edition of its iconic parties, Ghosting in Lisbon, at Palácio Chiado (70 Rua do Alecrim) on May 13, at 8pm.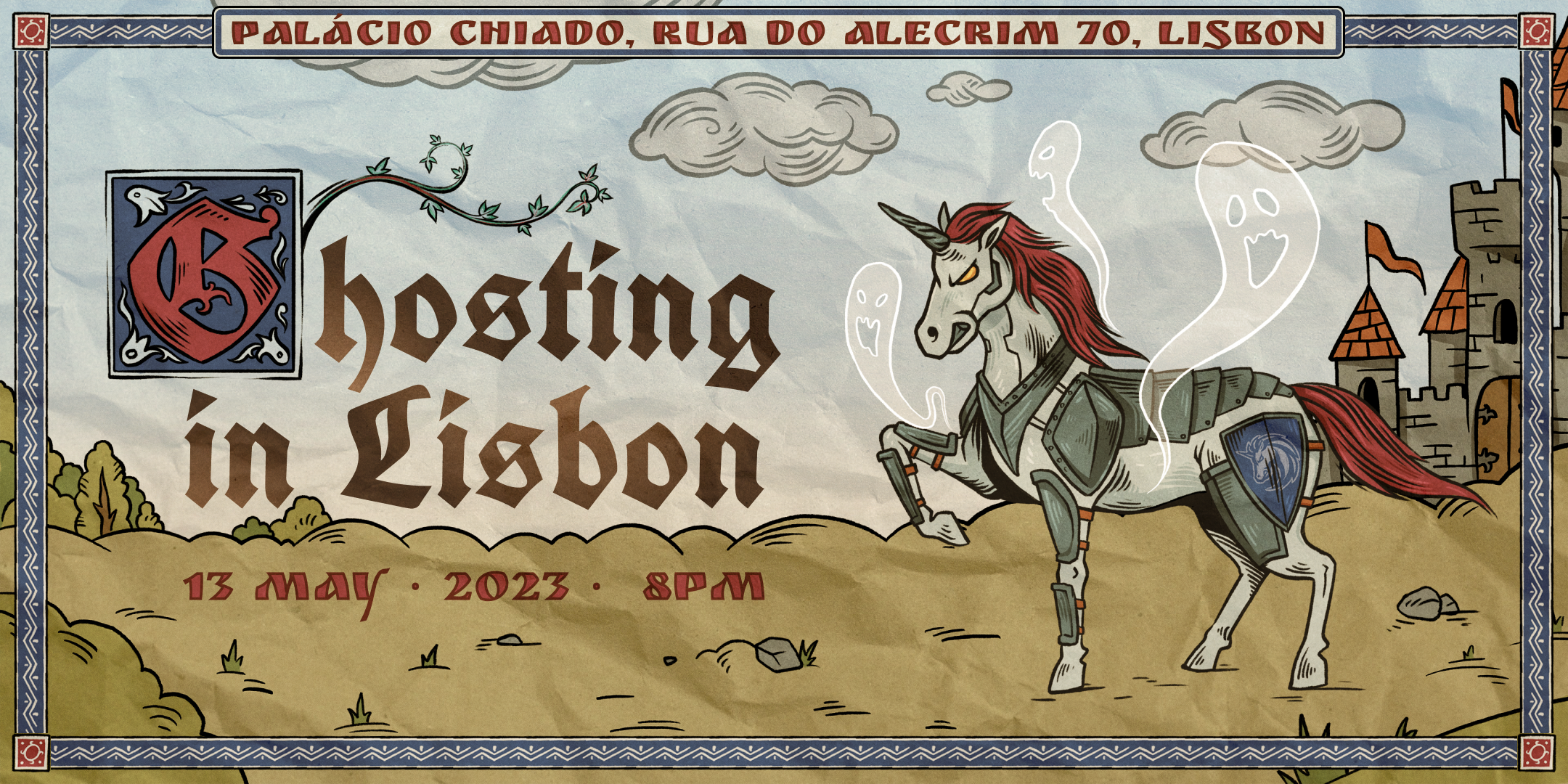 Those who have not yet attend 1inch parties (if there is still anyone in the DeFi space who haven't), can check out a video from our party held in Paris earlier this year.
Now you know what to expect, right? See you there! And join the 1inch Party People chat for new announcements and promo codes!
Enjoy the Lisbon events with the 1inch Network!
Copy done!
Recent posts
Copy done!