1inch partners with Lighter.xyz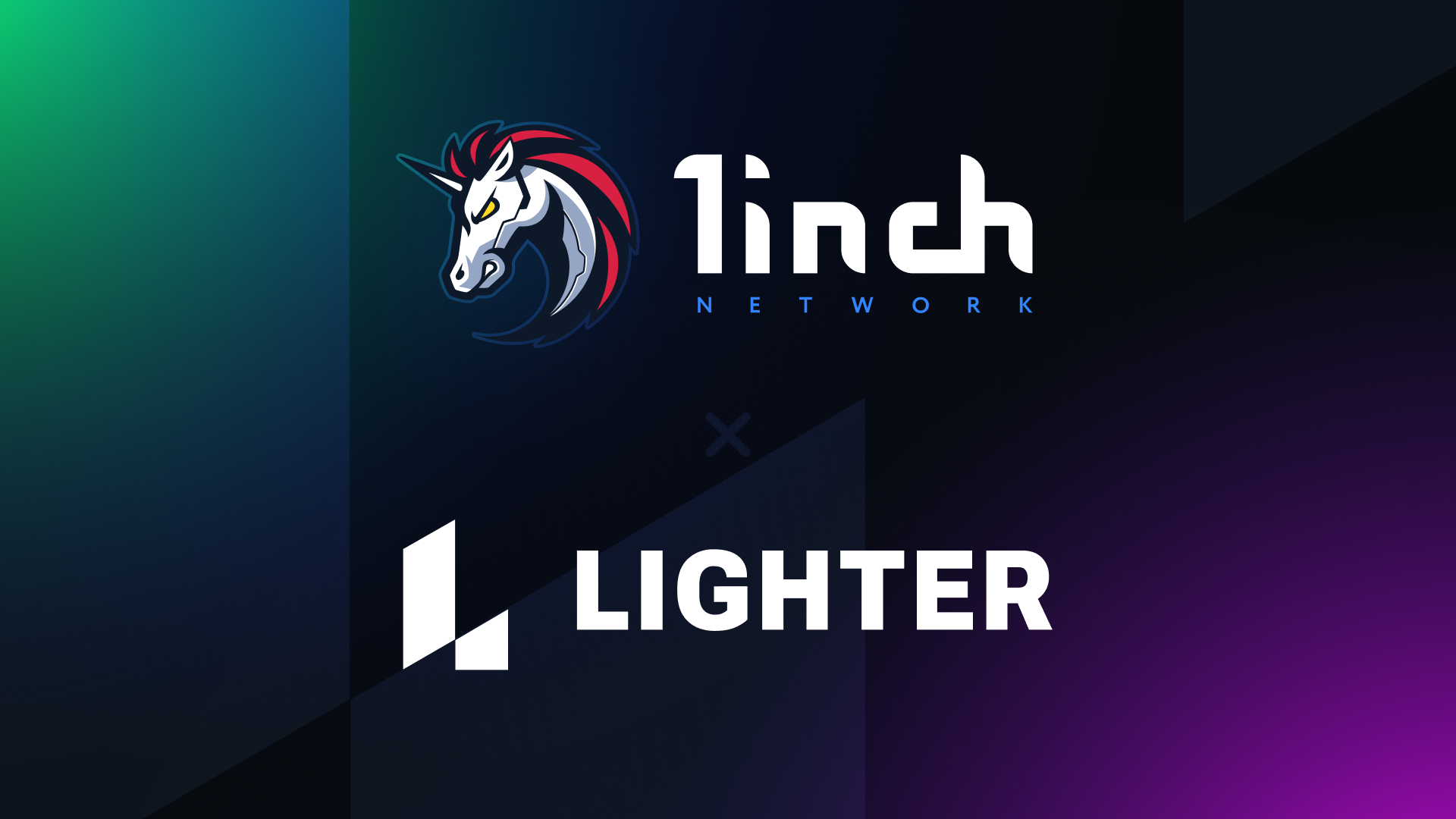 The partnership is set to bring about substantial cost savings for users.
In line with our commitment to deliver an exceptional DEX aggregator experience, the 1inch Network is thrilled to announce a partnership with Lighter.xyz, a decentralized spot order book exchange.
With Lighter's order books now comprising 30-50% of 1inch's Arbitrum volume, this collaboration further strengthens our ability to provide market efficiency and optimal price discovery.
Lighter.xyz harnesses a fully on-chain order book to provide users with a transparent and secure trading environment, ensuring gas efficiency and low latency for seamless and cost-effective transactions. With their expertise in achieving outstanding price discovery, reducing slippage and maintaining tighter spreads for popular token pairs like WETH and WBTC, Lighter.xyz effectively lowers trading costs.
With great enthusiasm, Lighter.xyz and 1inch unveiled the expansion of our partnership, fueled by our shared ambition to deliver highly competitive pricing for frequently traded pairs on the Arbitrum network. Moreover, we are actively exploring collaborative opportunities on zkSync Era and other blockchains, pushing the limits of innovative distributed ledger technologies.
"Active traders appreciate the advantages of utilizing on-chain order books, which are further amplified when applied in highly liquid markets like WBTC and WETH," said Vladimir Novakovski, CEO of Lighter.xyz.
"Lighter is dedicated to delivering exceptional trade execution while further strengthening our partnership with 1inch," he went on to say. "We eagerly anticipate exploring additional opportunities to support 1inch in maintaining their market-leading aggregation experience."
Stay tuned to learn more about 1inch partnerships and integrations!
Copy done!