1inch launches L&E campaign with Tangem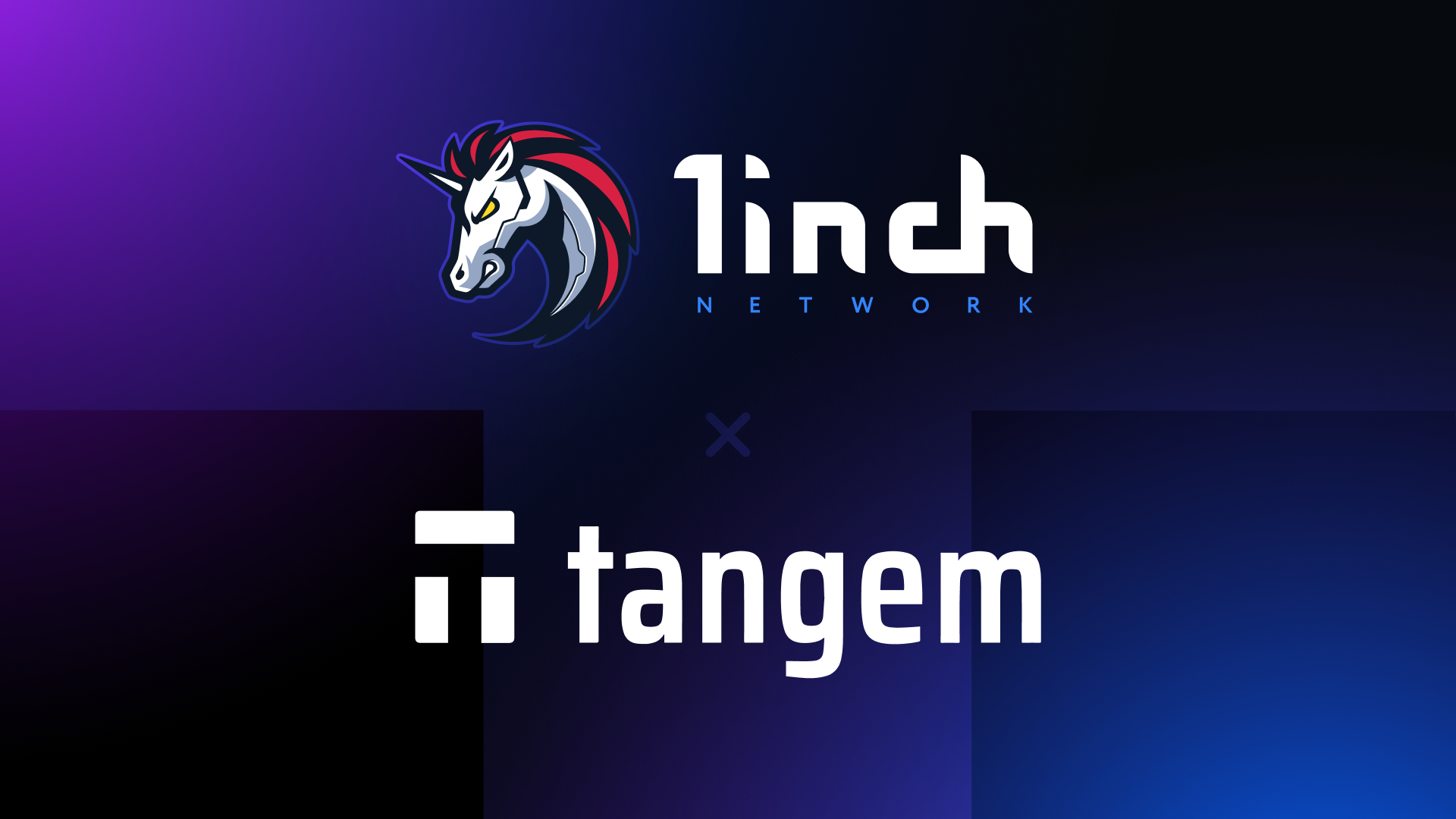 New and existing Tangem Wallet users will be able to collect rewards from 1inch and Tangem.
The 1inch Network is excited to announce a learn & earn campaign in collaboration with Tangem Wallet, aimed at attracting more users to the DeFi space: https://tangem.com/?promotion=1inch
Tangem is a card-shaped self-custodial hardware wallet that offers users full control of their private keys, enabling them to store, buy, earn and transfer thousands of coins. Thanks to native integration with 1inch, Tangem users can also swap crypto in just two taps, taking advantage of the best rates.
Tangem belongs to a new generation of hardware wallets that are genuinely simple to use. It consists of a pack of cards which interact with the Tangem app. The cards are used to initiate a near-field communication (NFC) authorization process, which requires no wires or batteries. Users can simply tap their card to their phone to manage their crypto assets. Tangem caters to users who are seeking top-level security and value their time.
As private keys are generated inside the card chip and cloned on no more than two or three cards, they never get exposed, which reduces potential security risks.
Among Tangem's other advantages is the fact that its cards are impervious to hacking attempts, dust and water, can operate in extreme temperatures and have a lifespan of over 25 years.
Here's how the learn & earn campaign will work:
New users will be encouraged to download the Tangem app.
On the first screen, they'll see an invitation to participate in the L&E campaign. After taking three lessons and passing follow-up tests, users will be offered a substantial discount on Tangem Wallet purchases. Once the wallet has been successfully activated, users will receive 1INCH tokens.
Meanwhile, existing Tangem Wallet users will also be able to take the 1inch quiz and get rewards. Please note that users can complete the quiz only once.
Stay tuned to learn more about the 1inch Network's partnerships and collaborations!

Follow Tangem:
Website | Twitter | Discord | Telegram | YouTube
Copy done!