1inch attends Devconnect in Istanbul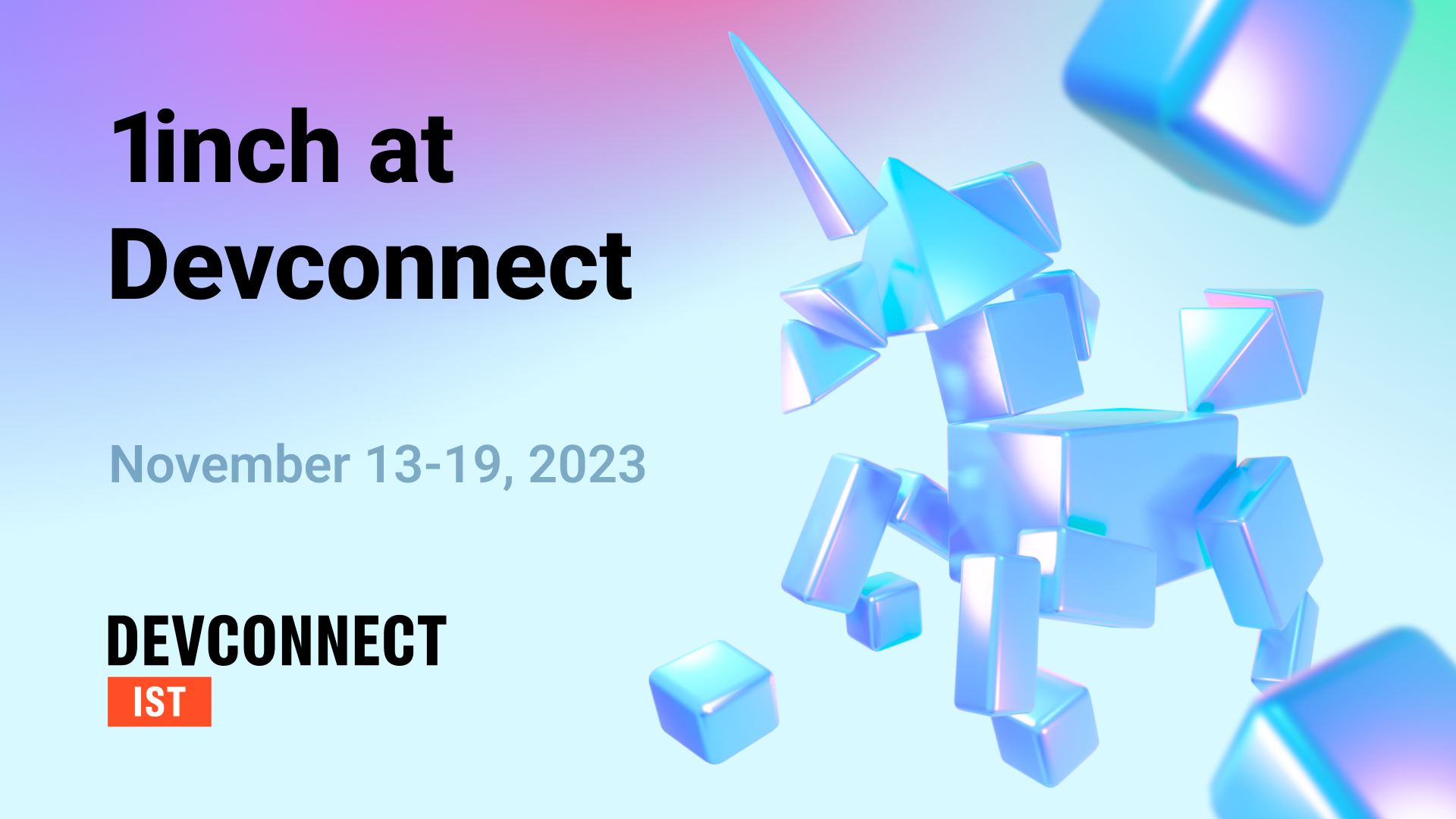 This week, the 1inch Network is taking part in the Devconnect week in Istanbul.
The 1inch team has landed in Istanbul to participate in Devconnect, a week-long gathering of independent Ethereum events, including DeFi Boat, Nethermind Summit, unStable Summit, ETH Infra Day, Intent.wtf Meetup and the ETHGlobal hackathon.
The city's unique location at the crossroads of Asia and Europe makes for a charming and culturally rich backdrop for the events.
On November 15, Kirill Kuznetsov, 1inch lead blockchain engineer, is giving a keynote address, The Future of DeFi / Token Plugins, at the Nethermind Summit. The same day, Samuel Yim, 1inch CBDO, is speaking about 1inch Fusion at DeFi Boat and unStable Summit, while Artem Vorobev is taking part in ETH Infra Day's panel ETH Infrastructure: innovations, challenges and solutions.
That eventful day will end with unStableParty, presented by 1inch.io and Bitget Wallet. Entry is free for unStable Summit ticket holders and free-by-application for everyone else. More details about that night of cocktails, techno music and networking in the heart of Istanbul's first beer factory are available here.
The next day, Samuel is making a keynote address on 1inch Fusion at the intent.wtf Meetup, while Kirill is participating in the panel discussion The Role of Intent-Driven Transactions in the Evolution of DeFi.
On November 17, the ETHGlobal Istanbul hackathon's first day, Kirill is doing the workshop Swap Evolution: from the first DEXes to Fusion mode. The workshop's participants will delve into the history of decentralized exchanges and explore the inner workings of 1inch Fusion and crucial problems it effectively addresses.
At the hackathon, which will run through November 19, participants will be competing for over $500,000 in prizes, of which $20,000 is provided by 1inch. Build something amazing in just 36 hours and win an amazing prize!
Enjoy the Devconnect week in Istanbul with the 1inch Network!
Copy done!
Recent posts
Copy done!