1inch at the World Economic Forum Annual Meeting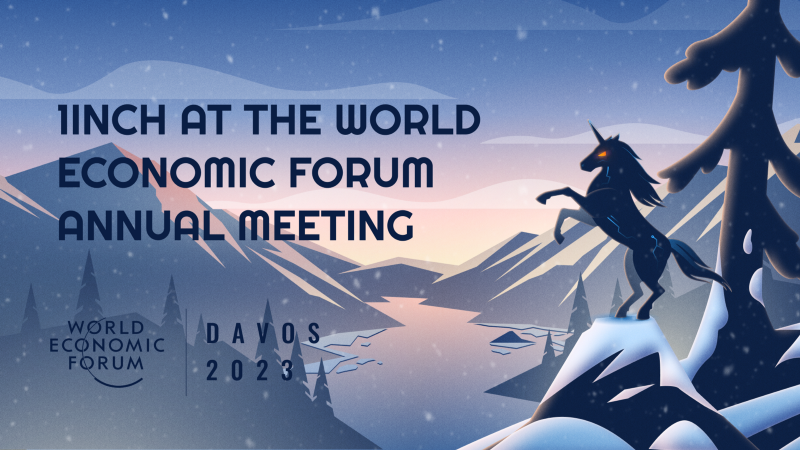 At one of the main global economic events, 1inch will host a meetup, Institutions and DeFi in 2023, followed by a party.
The 1inch Network will feature prominently at the World Economic Forum Annual Meeting, a major international event that brings together top execs, as well as selected politicians and representatives of civil society, academia and the media.
Scheduled to be held in Davos, Switzerland on January 16–20, this year's edition is entitled Cooperation in a Fragmented World. Participants are expected to discuss possible solutions to a number of ongoing crises that the world is facing at this critical inflection point.
Appreciating the role of decentralized finance in the current tumultuous economic environment, 1inch is hosting a meetup, Institutions and DeFi in 2023, which will gather a number of prominent personalities in the DeFi space.
Sergej Kunz, 1inch co-founder, will give a keynote address centered on how better user experience could attract mass users to DeFi. The meetup will also feature the panel discussions On the 'Road to Irrelevance': Why is crypto still relevant for institutions, Is the crypto winter a good time to invest into crypto assets?, Regulating DeFi: How to reach a balance between protecting users and fostering innovation and DeFi Going Forward: 2023 crypto trends, as well as Q&A sessions and networking opportunities.
A full schedule can be found here. To register on Eventbrite, use the promo code Freestyle.
And, of course, you can't imagine a 1inch event without a mindblowing party, can you? To register for the DEXing in the Alps party, use the promo code Carving.
Enjoy the World Economic Forum Annual Meeting with the 1inch Network!
Copy done!
Recent posts
Copy done!