1inch all set for Money 20/20 Europe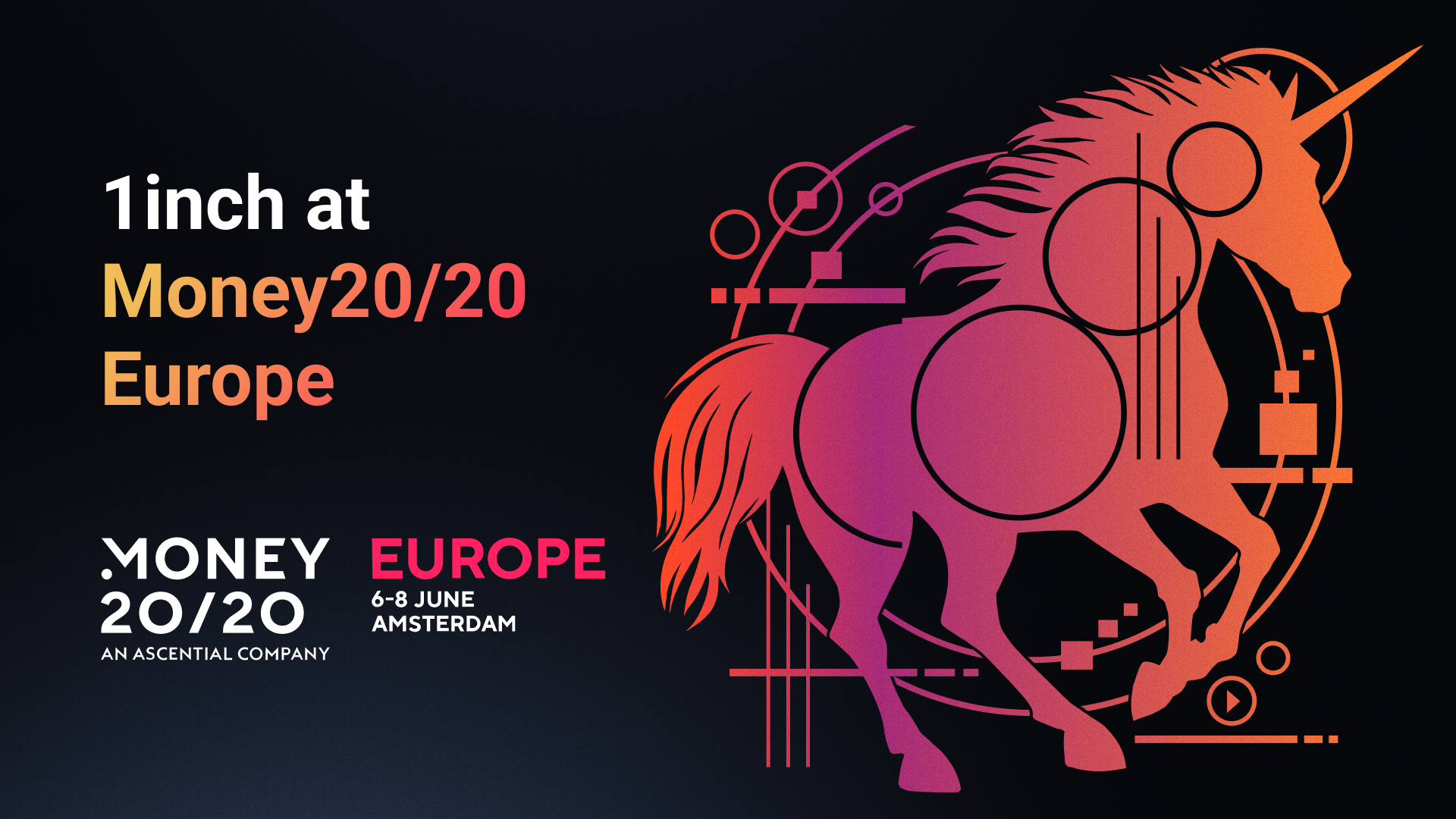 This week, the 1inch Network's team is heading to Amsterdam for Money 20/20 to take part in insightful discussions, share innovative ideas and host some exciting activities.
On June 6-8, the Money 20/20 Europe gathering in Amsterdam will feature a substantial presence of 1inch. The Money 20/20 platform convenes the global tech community to discuss and explore the latest industry trends and developments within the money ecosystem. It brings together technology companies, financial institutions, fintech startups, regulators and others involved in the financial industry to network and foster innovation.
1inch has prepared one of the kick-off activities for the Money's biggest conversation, a captivating treasure hunt, starting on June 6. Everyone can try their hand at collecting seven POAPs by searching the venue for the sights of the Cyber Unicorn, 1inch's mascot. Each day, those who succeed in gathering all seven POAPs will be entered into a draw for amazing prizes, including the 1inch Amsterdam Bike, a batch of 1INCH tokens and exclusive tickets to the iconic 1inch party.
Also, everyone willing to prove their DeFi knowledge and walk away with 1INCH tokens for correct answers is encouraged to participate in a quiz. To start the journey with 1inch and get more info, come visit our booth A18.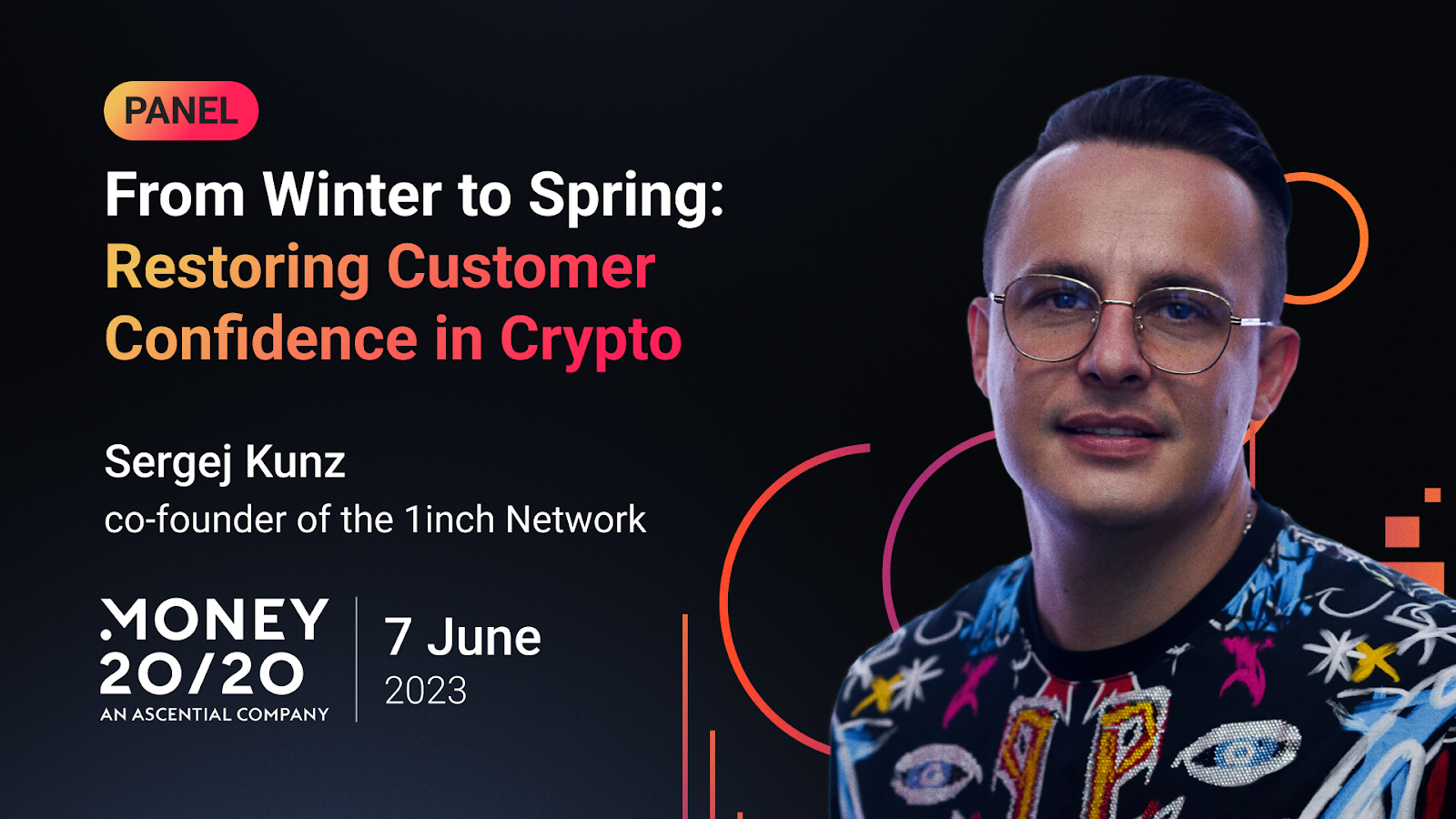 The panel part of the event is filled with the most crucial fintech topics and boasts the most prominent speakers. On June 7, Sergej Kunz, 1inch co-founder, will participate in the panel discussion "From Winter to Spring: Restoring Customer Confidence in Crypto." It will be focused on mapping out strategies needed to foster crypto adoption.
On June 8, another engaging panel, "Does the Regulation Equation Equal Innovation," will be moderated by Valeriya Minaeva who is responsible for business development at 1inch.
Adding to the buzz at Money 20/20, 1inch will host the Crystal Ball party at Supper restaurant (460 Singel,1017 AW) on June 7 at 8 PM.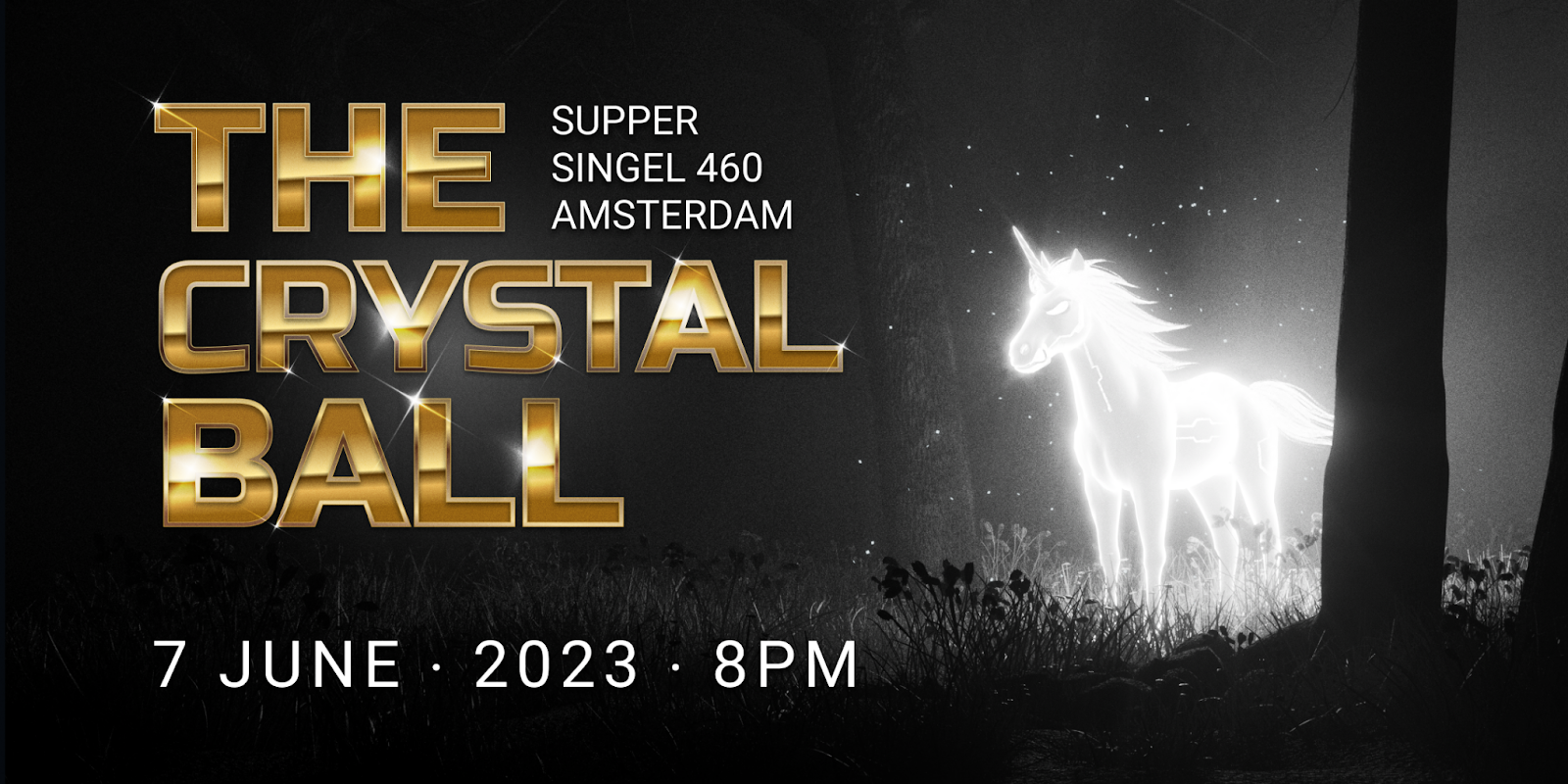 Those who've partied with 1inch know that it's not just about celebration – it's about the most unforgettable encounters, an unmatched lineup of activities and mindblowing vibes that stay with you long after the party ends.
By the way, you can stay updated with the never-ending flow of event announcements and promo codes by joining the 1inch Party People chat.
Enjoy Amsterdam events and challenges with the 1inch Network!
Copy done!