1inch all set for crypto events in Paris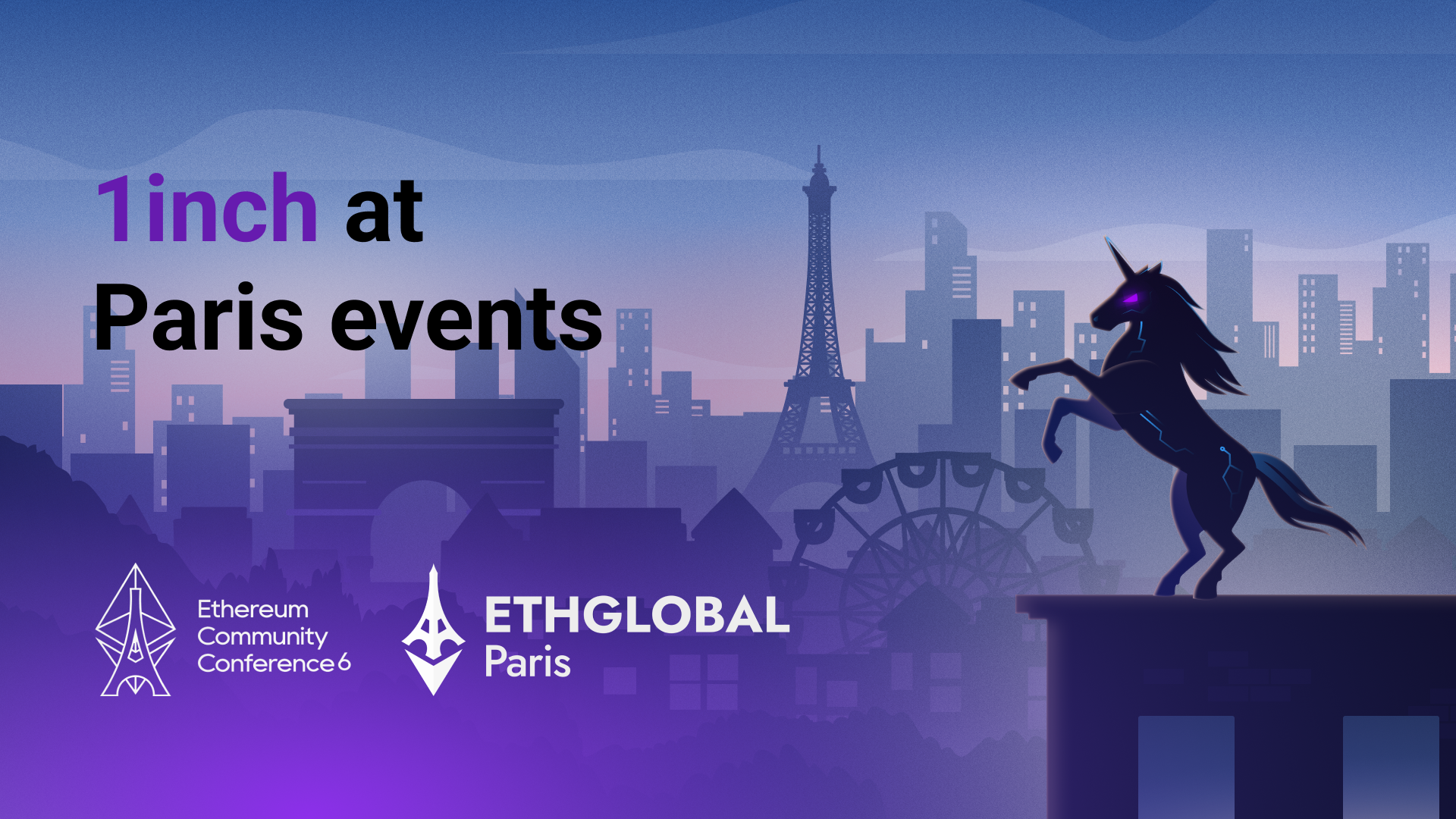 Next week, the 1inch Network's team is landing in Paris to attend a series of crypto-related events.
On July 17-20, the sixth edition of the EthCC conference is to be held, packed with multiple side events and followed by the ETH Global Paris hackathon on July 21-23, and 1inch is going to have a considerable presence at these events.
On July 17, Walid Benothman, head of growth at 1inch, will speak on the panel "From building to scaling - how to onboard the next billion users?" at LeadBlock EthCC Paris - Web3 Sprints, EthCC's side event.
The next day, 1inch co-founders Sergej Kunz and Anton Bukov will join another side event, MEV Day Paris, to discuss the future of DEX design / RFQ / PFO.
On July 19, Sergej and Anton will inaugurate 1inch's first community meet-up with a joint keynote address, followed by a presentation by 1inch's community lead Christy Lin and a Q&A session.
Later the same day, Anton will be on EthCC's main stage, giving a keynote speech on token plugins.
To give EthCC participants a chance to relax and have lots of fun after a long and, hopefully, productive day, 1inch is holding a party, Unicorn Colors, in collaboration with zkSync and Neon EVM. This electrifying and vibrant party will kick off on July 19, at 8pm at 2 Rte d'Auteuil aux Lacs.
See you at the party! And join the 1inch Party People chat for new announcements and promo codes!
On July 20, 1inch is co-hosting another side event, "Web3 Infra Bar: Touch grass with Web3 infrastructure experts," with Superfluid, Safe, Chainlink and Coinshift.
The same day, Anton Bukov will be speaking at the Paris edition of Beyond 4337, presented by 1inch in collaboration with MetaMask, Blocto, Pimlico, Argent, Biconomy and 4337Mafia.
Meanwhile, the 1inch Network is one of the sponsors of the ETH Global Paris hackathon and offers several bounties with a total prize fund of 20,000 USD:
Bounty 1: Build an Innovative Application on top of 1inch Network's Fusion API.
Bounty 2: Build Innovative Solutions on top of 1inch Network's Smart Contracts.
Bounty 3: Open Track .
You can read more about the bounties, criteria and prizes here.
Enjoy the upcoming Paris events with the 1inch Network!
Copy done!